Modern Calligraphy Logo Art In Dubai
To whom who are storekeeper, business men, industry runners, plan makers, be ready to feel comfort now because here we are to design calligraphy logo in Dubai for your personal business and offices too. Logo seems to the main pillar of any work, grabs attention, makes strong first impression, foundation of brand identity. It feels better to show a logo than advertise your business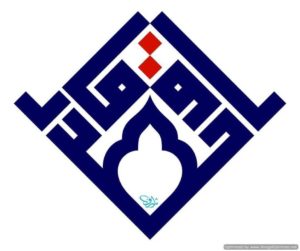 orally. You can make logos for your brands or any other business in the form of badges or in any organization shows its products by design a logo. Logo identifies any industry. When logo see in calligraphy style it looks trendy and attractive. We make logos with beautiful backgrounds, art and themes. Many nibs are used like Brause 361, Gillott 404. Zebra G, Nikko G etc. We can also make logos on your shirts and jackets also. We can facilitate you according to your choice so just contact usfor stylish, trendy, high demanding Calligraphy in Dubai UAE.
5 Reasons Calligraphy Art Logo Branding is Important
Branding seems trendier nowadays. Logo identify the brands. Brands logo represents the quality of things and people will start trusting on them. Your brand trust relies how you deal with your customer. From a long time people are following just the names and logos of brand. Behind these logos many artists work. Calligraphy Logo design finds a difficult as well as conceptual task. Every artist has their own image in mind regarding logo. A logo can quickly grab viewers' attention and communicate a company's core values in an interesting way. That short attention span – you know, the one that causes consumers to judge your business by its appearance – can work to your advantage, if you have a solid logo to speak for your company.
A logo is a company's first introduction to consumers. If designed well, it can pique the interest of the public and invite them to learn more about the company; if not, you've just alienated a potential customer base and basically tanked your business. Logo design is only a part of a company's brand, it serves as the foundation for the entire narrative on which the brand is built. Bridal sashes are going very popular these days. And if there will be not a attractive logo for her then it find usual thing. So clients want special things on their special events. Many brands have approached us and we gave them good experience. We design logos for everything using different fonts, designs, ideas. Special thing of us is that we make precious logos. We differentiate your brand logo from other brands. Our vision is to design possible different things for you because we have to make you name non identical in industry. If you are running a business, having a unique & custom logo design and website design for your organization is a must. At Creatively, you will get turnkey graphic design & development solution for your company so you can have a one-stop shop for all your logo design and branding needs. We deal in corporate identity designing that starts from Arabic calligraphy and custom Arabic logo design followed by stationery designing, brochure designing, website designing and hosting as well. Divergence in things makes your brand more powerful and eye-catching. We follow style of your choice but we also give our opinion to make your brand listed in most demanding brands.
That is why, Dubai Calligraphy art 2020 strive to fulfil this niche to make their logos better for the needs of diverse customers.  Logo design with Arabic calligraphy  has a growing market online for this reason. Witnessing that Arabic calligraphy in logo design has an obvious impact on the online middle-eastern market it clearly shows the importance of calligraphy in logo design
Important Business Fonts Used In Calligraphy In Dubai
Similarly, for all languages, branding logo, a good font and typeface would do the thing. For example, an electric company would write its brand name with a zigzag effect or a florist would use a feminine cursive font to put his name forward. The genre of our services should be reflected through the typographic arrangements and not look out of the place, font size, right colour. Often it takes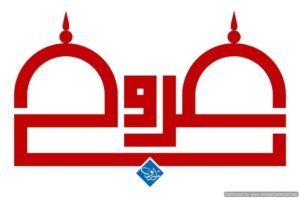 a lot of effort and time. It is not simple as that. If you are not familiar with the popular typefaces and fonts for your brand logo, its a great idea to approach a logo design company to ease your work. We can create famous fonts and logos by hand with unbelievable precision. We uses various styles of Calligraphy pens and strategies to create some amazing designs that are truly mind blowing.  Our Calligraphy art provide amazing, diverse and cost-efficient services for your brand to give you the best typography and calligraphy in logo design. Nowadays, people try to be discernible and unique among thousands similar ones. Business owners strive at the uniqueness of their brand and often demand something special from artists. The majority of original things are made by hands. Custom hand lettering took its place among other design techniques a long time ago and it never gets old. All the advanced digital tools still couldn't replace it and even more, they only supplemented it with new opportunities.
To sum it up, Calligraphy is an important element in logo design and should be given the attention it deserves by brands and businesses. Just combine  creative aspects with the literary ones and watch the magic happen!