Modern Calligrapher Artist In Dubai
Hello friends! Are you close to Dubai? Looking for Calligrapher in Dubai?  Your all solutions are here regarding writing with royal style. Calligraphy is an art fused in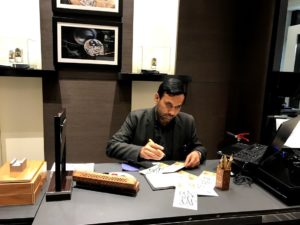 writing. To write dancing alphabets is my passion and I love to work for you. My pen is my power. How can we write common things nicely? This is all Calligrapher pen. I like to tell you How to create remarkable writing with a dip pen?  writing with visual art. It is a talent of nib which follow your talent and it is must for you to put feelings in this too. Therefore calligraphy is most demanding art now a day to improve look of anything.
5 Modern Calligrapher Qualities
Calligraphy can be in the form of wedding, event, religious invitations, announcement ceremonies. And other written works for any other written work for any purpose.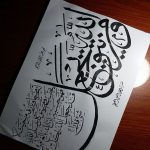 Calligraphy has some feature in it. You find unique type of rhythm and symmetry in my calligraphic scripts. Words to be in sequence are the main quality of any script. Letters are in the form of regular queue. We will give you same   script with different themes. There are several tools used in calligraphy. A feel of harmony in alphabet is present in calligrapher. It is just like the ornamental words in the garden of script. We dress up writing it becomes more attractive. It is totally up to a calligrapher behind nib. Each moving act is boosting pressure for calligrapher usually used on daily routine items. Around Dubai if you want to plan some writing for celebrations or anything contact me freely.
As a calligrapher working for satisfaction and easiness we tell our clients to give us data in a format. It considered vital past of our work. Calligrapher in UAE Artist moves his pen with heart and feelings to make words dancing and attractive.
If You Need Calligrapher in UAE we are giving best Services as UAE Calligrapher our Team is Full of passion to deliver the standards, undeterred by the scale and size of challenges. We Focus on Innovative Creative Ideas that influence and Shape the success of a Brand & Business.
Modern Calligraphy Services In Dubai
I had tried a bunch of activities but found calligraphy the best one for me. We have approved by many certifications. Basically I love to calligraphy. So I decided why not I have served public through my passion. I find this activity a stress free. I write alphabets after cutting them properly with my pen. Design them with corners, flat sides and circles etc. you will have got envelops, greeting cards, tags, bookmarks in very good way. My art gallery includes many shiny markers and colors. Setting up anything in calligraphy is my profession. You can get your phone covers written by Calligraphy. In my point of view, an artist is that one who can fill any space with ideas. Dyes of different choices are made as per desire of clients. We make our clients satisfy through our work. We especially provide services as Calligrapher in Dubai.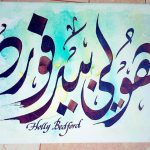 Often I have most peaceful morning with a cup of tea for your work and as you know a peaceful mind can work easily and properly. So entangled artist also can work but not in that way. Sometimes when I see nature from the glass window of my bedroom, the scenery gives me good breathes and I write full of energy that is the main characteristics of me. If you Need Calligrapher in UAE we are giving the best UAE Calligrapher services.
Calligraphy Artist In Dubai FAQ